Betway | Play+ provides a fast and easy way to deposit and withdraw while playing at Betway. It is a great way to manage your money and can be used everywhere Discover® is accepted. The Betway | Play+ option is really easy to use. It is essentially a separate pre-paid account. This means you can fund it any time, and use this account to fund your Betway account any time.

You need to complete a one-time enrollment and verify your mailing information and agree to the terms of the program. Upon successful registration you will have the opportunity to add funds to the card immediately using a credit or debit card. Your personalized card will be mailed to your address on file within 10-14 days of funding the account.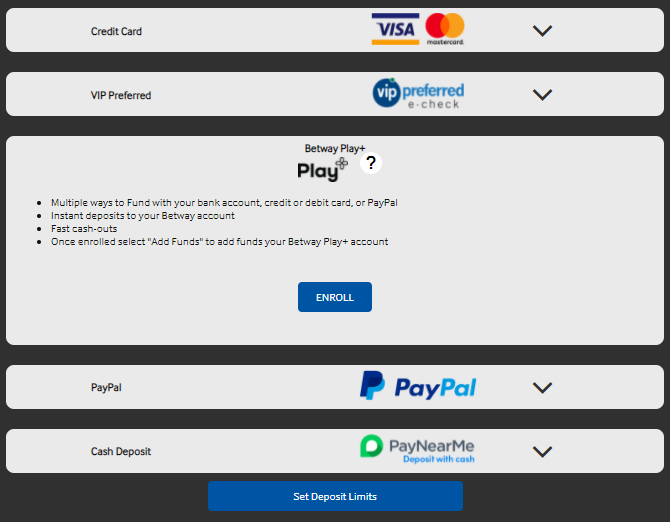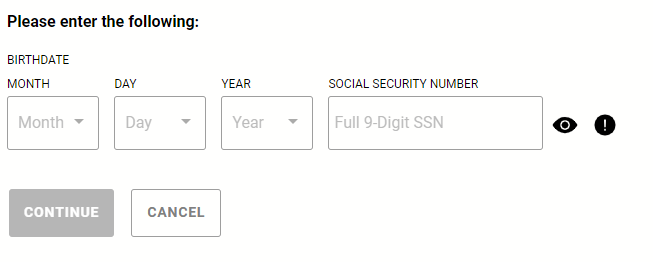 With Betway | Play+, there is no credit limit and no credit check. Instead, the card's spending limit is determined by the amount of money you load onto the card up to the maximum balance. For example, if you load $350, then the card will only allow you to spend up to $350 (less any applicable fees). You can use your card for purchases everywhere Discover® is accepted and at any ATM that accepts PULSE® and NYCE cards.

Once you are enrolled, you will need to fund your new Play+ account. Click Fund Card under Play+.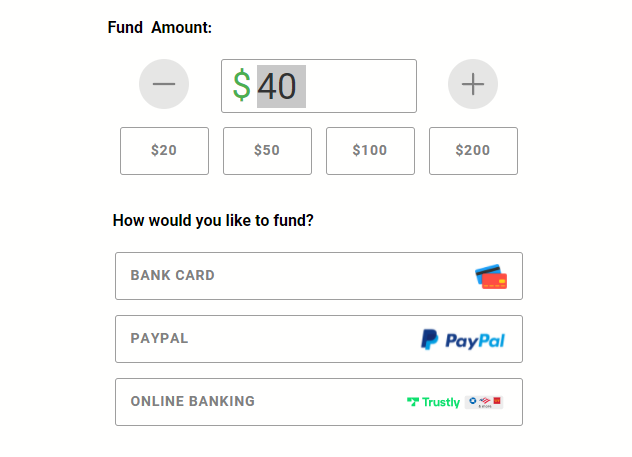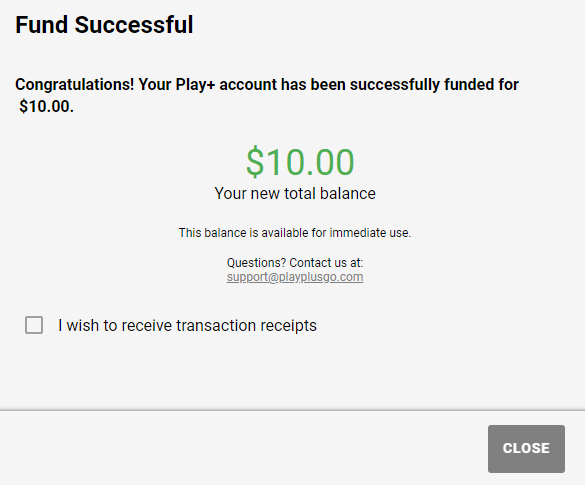 After you have funded your card, go back to the Betway page and go to deposits. You can now deposit as much money as you have available in your Play+ account.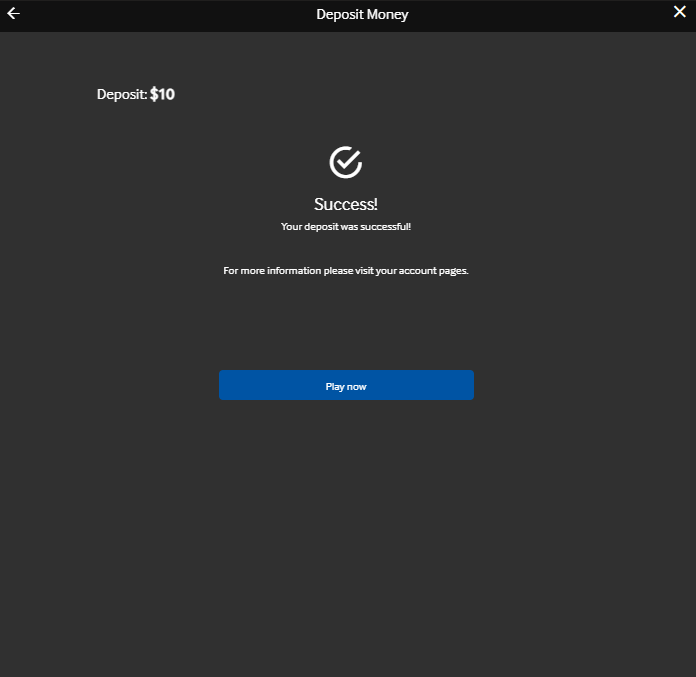 Please note, the address on the card you are using to fund needs to be the same as the address on file with the prepaid card. You can select to save this credit or debit card in the system to make the card information easily available for subsequent loads. Fees may apply to this funding transaction.